Rising before the sun to head to one of the most beautiful locations the team had ever seen, the Lancelin Dunes in Western Australia, definitely felt worth it once we arrived. Located 1.5 hours north of Perth', the dunes are the largest in Western Australia, stretching for 2kms; truly are an awe-inspiring sight. We felt privileged to be shooting in such beauty, with the sun rising behind the peaks of the dunes, dappling its light on the untouched soft white sand and casting shadows onto the wave like patterns that the wind had created in the sand the night before. We have shot in lots of beautiful locations over the years here at Tigerlily, but this truly felt special.

We set to work to capture the spirit of the collection which was inspired by strength, adventure and the desire to be free. Our model and muse Jade Richardson was a natural at evoking this spirit, moving seamlessly through each shot and location, and even tackling riding a horse!

On that note, we do know they say to never work with children or animals, but we have nothing but praise for our animal friends who joined us on this shoot. Horse wrangler Lara and her stunning horses Cognac (white) and Slim (brown) were a delight on set. We soon learnt how Slim got his name as he will eat everything in sight and couldn't get enough of the carrots Lara had brought with her!
Our incredible team are so excited to bring you on this journey and hope you love our Zahara Sun campaign and this little glimpse at the behind the scenes as much as we have loved bringing it all together for you ☀️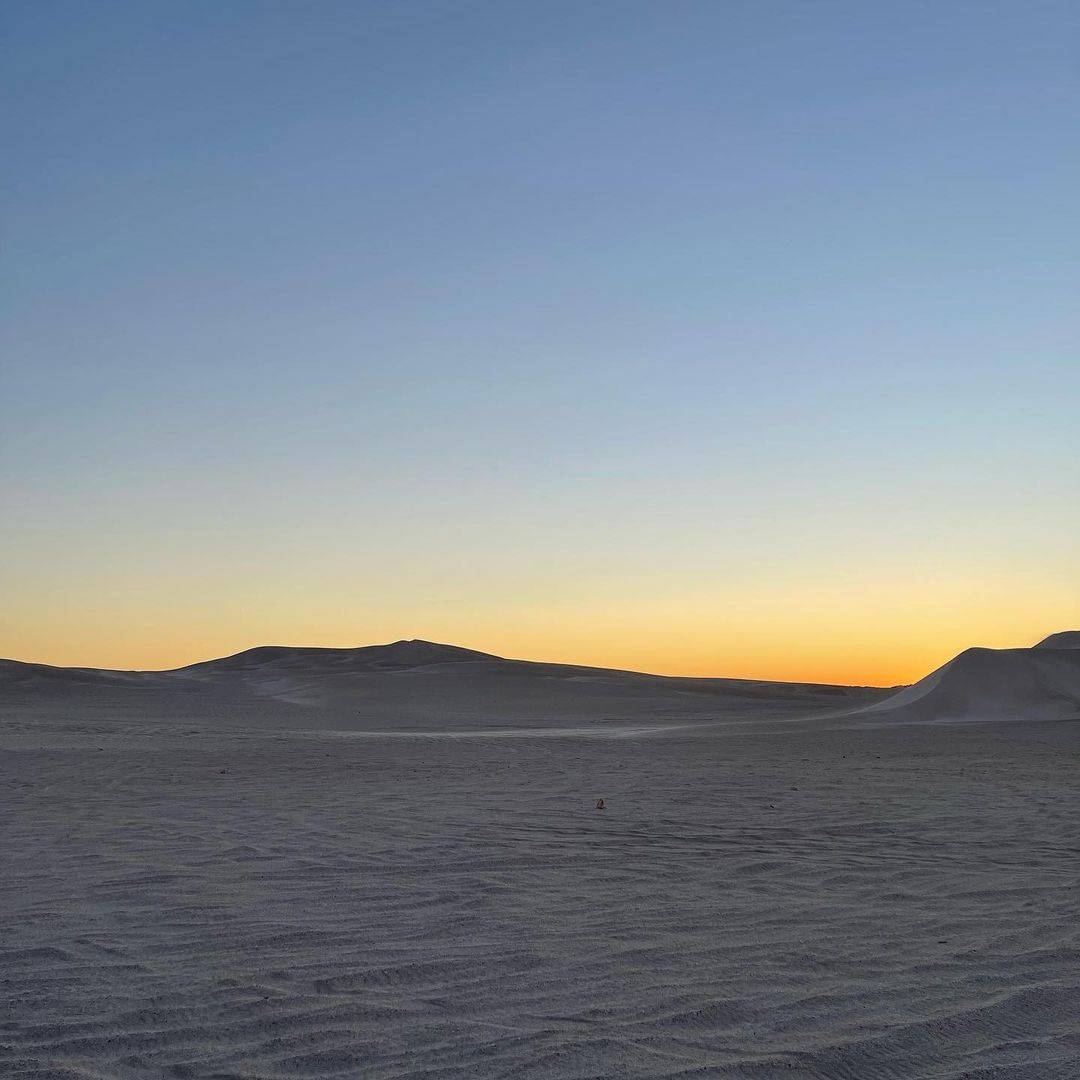 On set of our Zahara Sun Campaign, located on the stunning Lancelin Dunes in Western Australia where the team literally gasped at the sight of the sun rising up behind the dunes.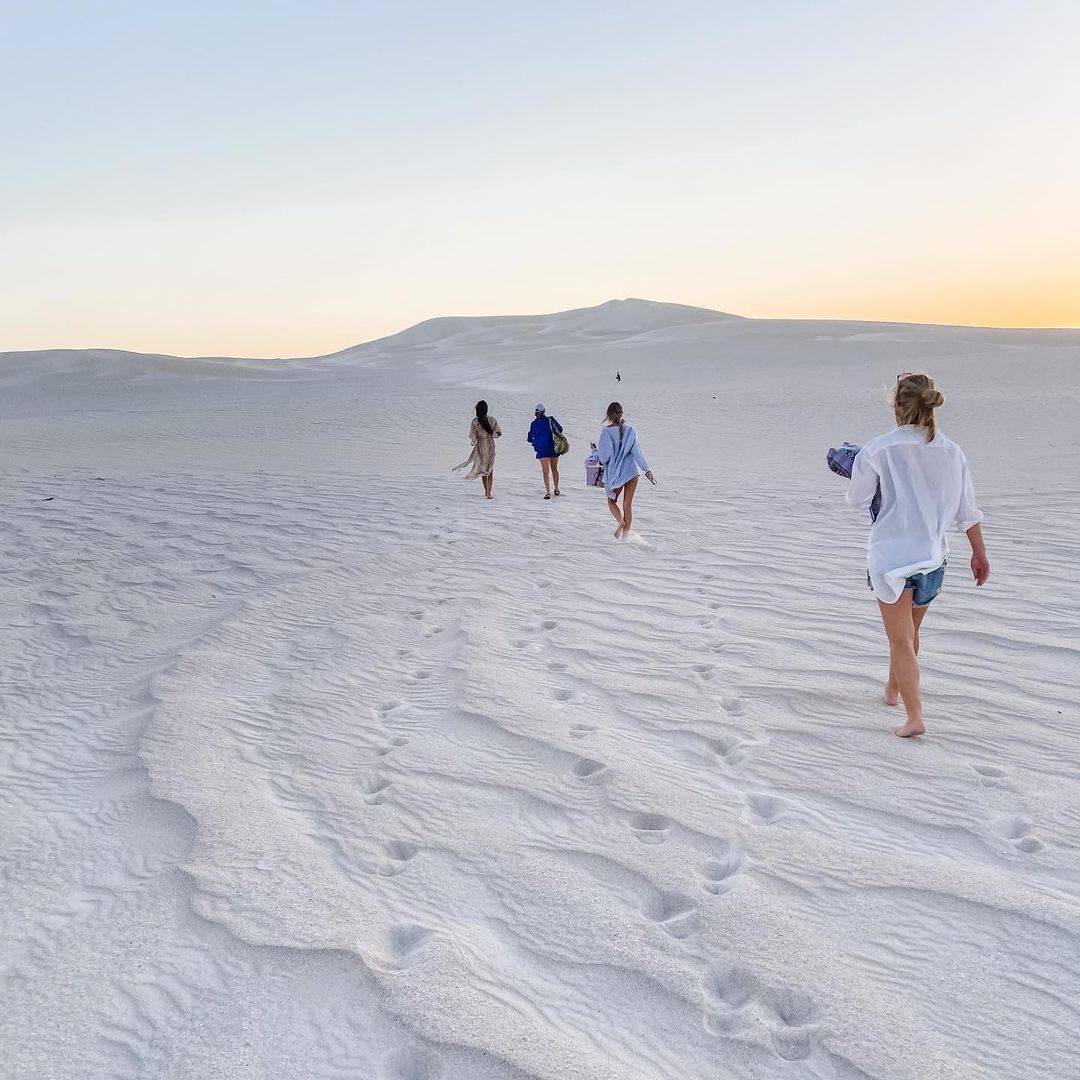 The team walk to the next location.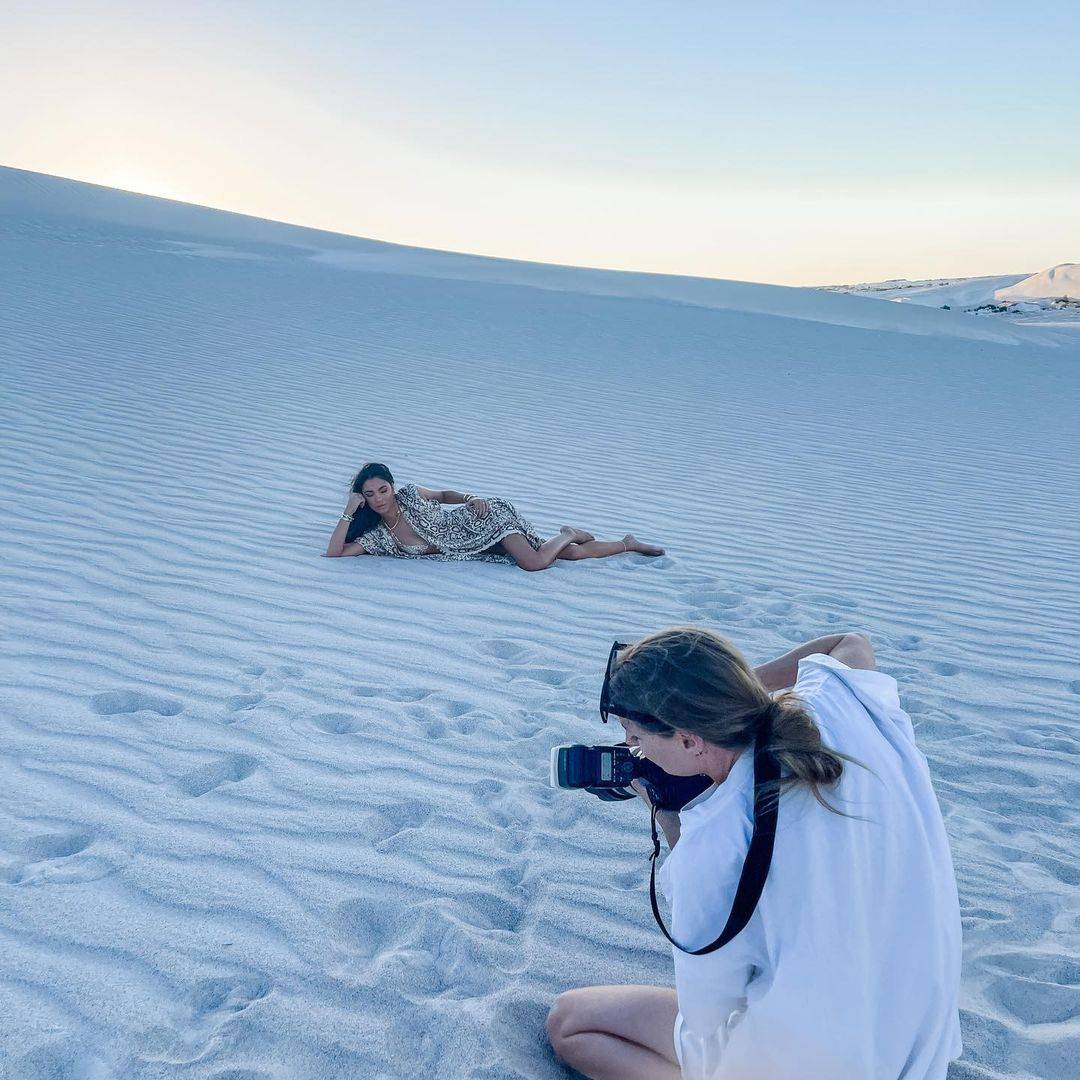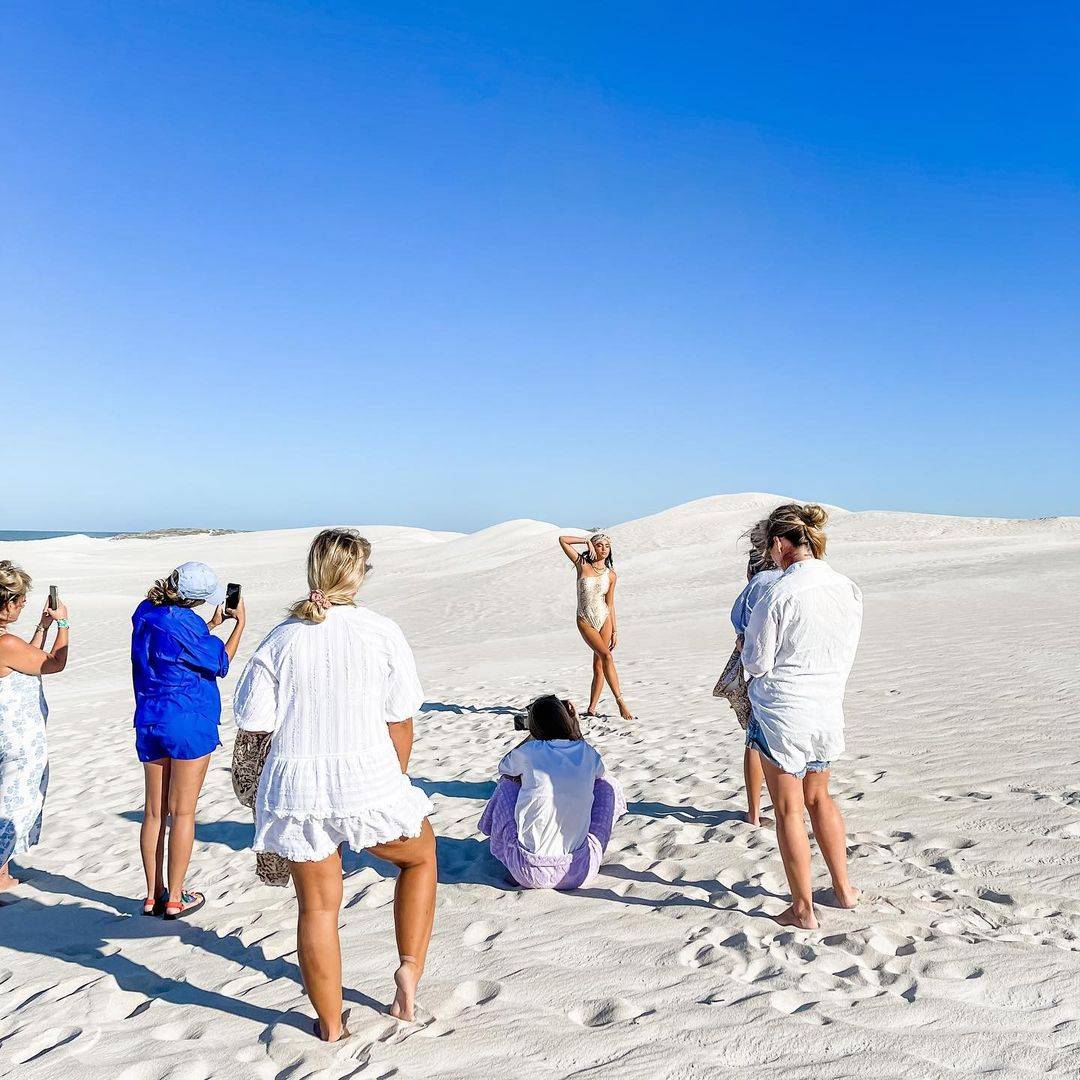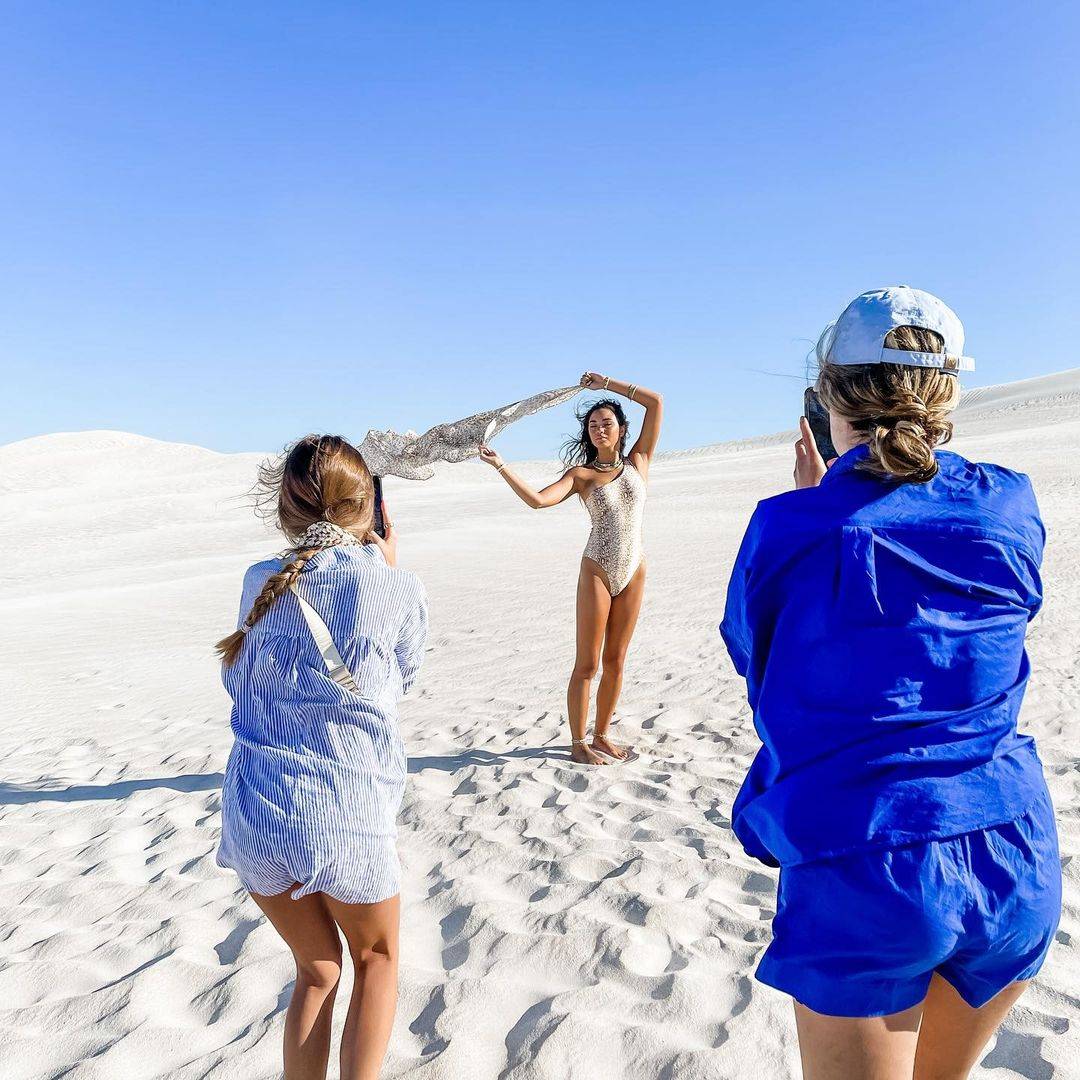 Location:
Lancelin Dunes in Western Australia
Production: Jane Halsall & Jane Goldsmith
Assistants: Zoe Moss & Hannah Robertson
Horse Trainer: Lara Scadden
Horses: Cognac & Slim
Words: Hayley Hughes