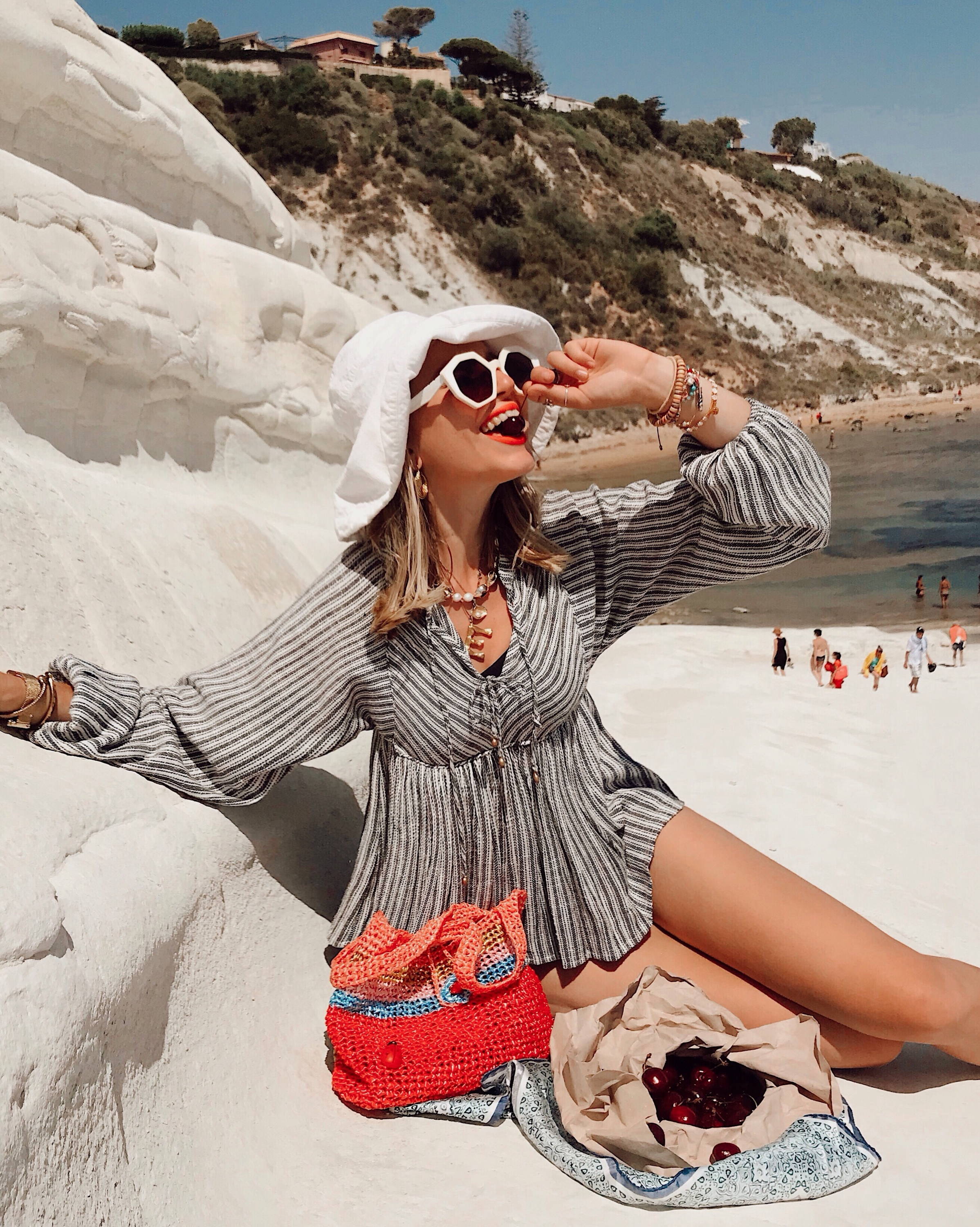 Eat: Olives. All. The. Time.
Sleep: Anywhere. Always.
Do: A little bit of everything.
Pack: More than I need!
Name: Eloise Jaksic
What do you do? Freelance brand social media & content creator
Socials: @eloisejaksic
Star Sign: Gemini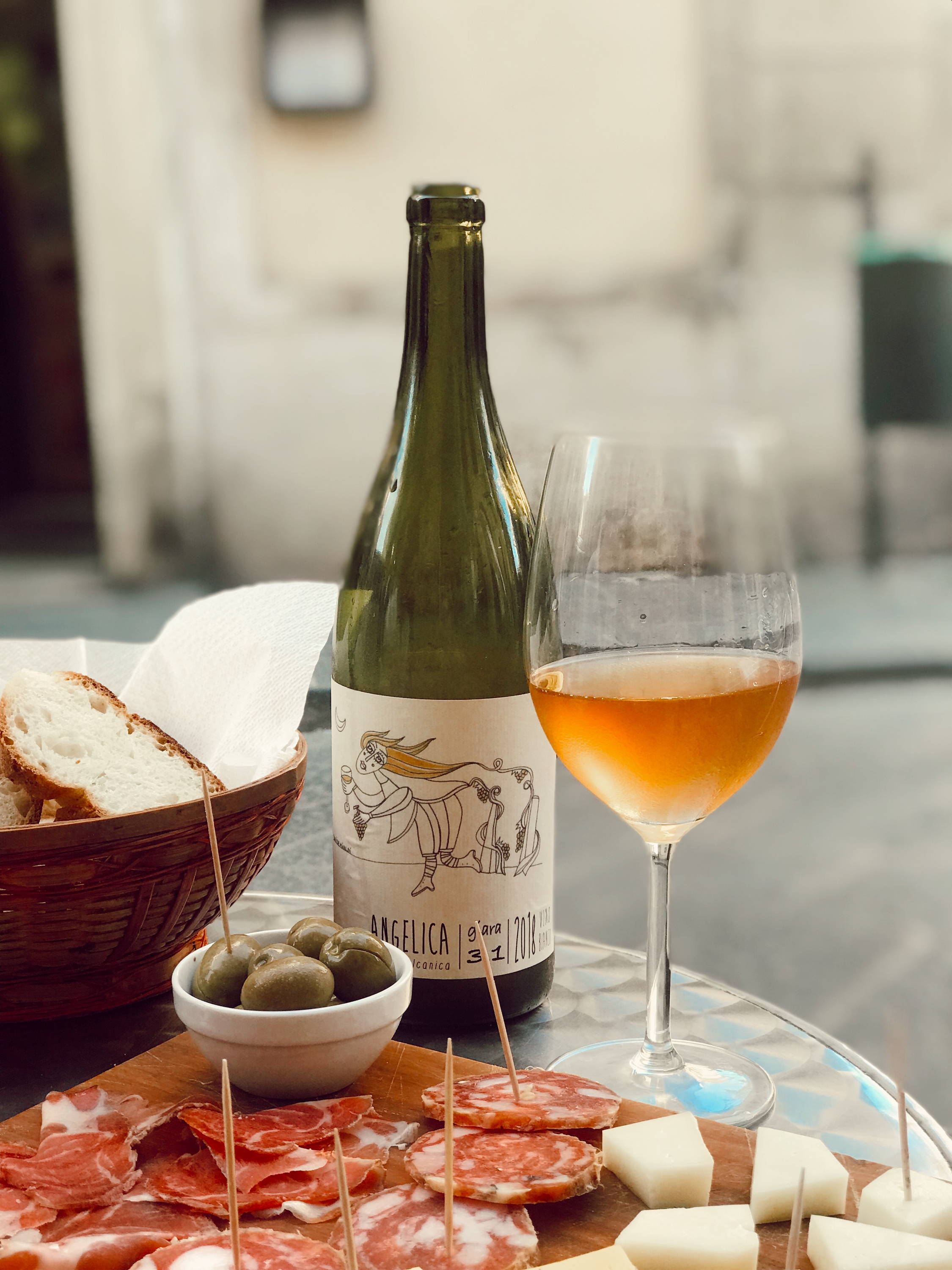 You travel often and beautifully. Why Sicily?
I'm on a seven month trip around the world! I didn't make it to Sicily last time I was in Italy so this time it was a must.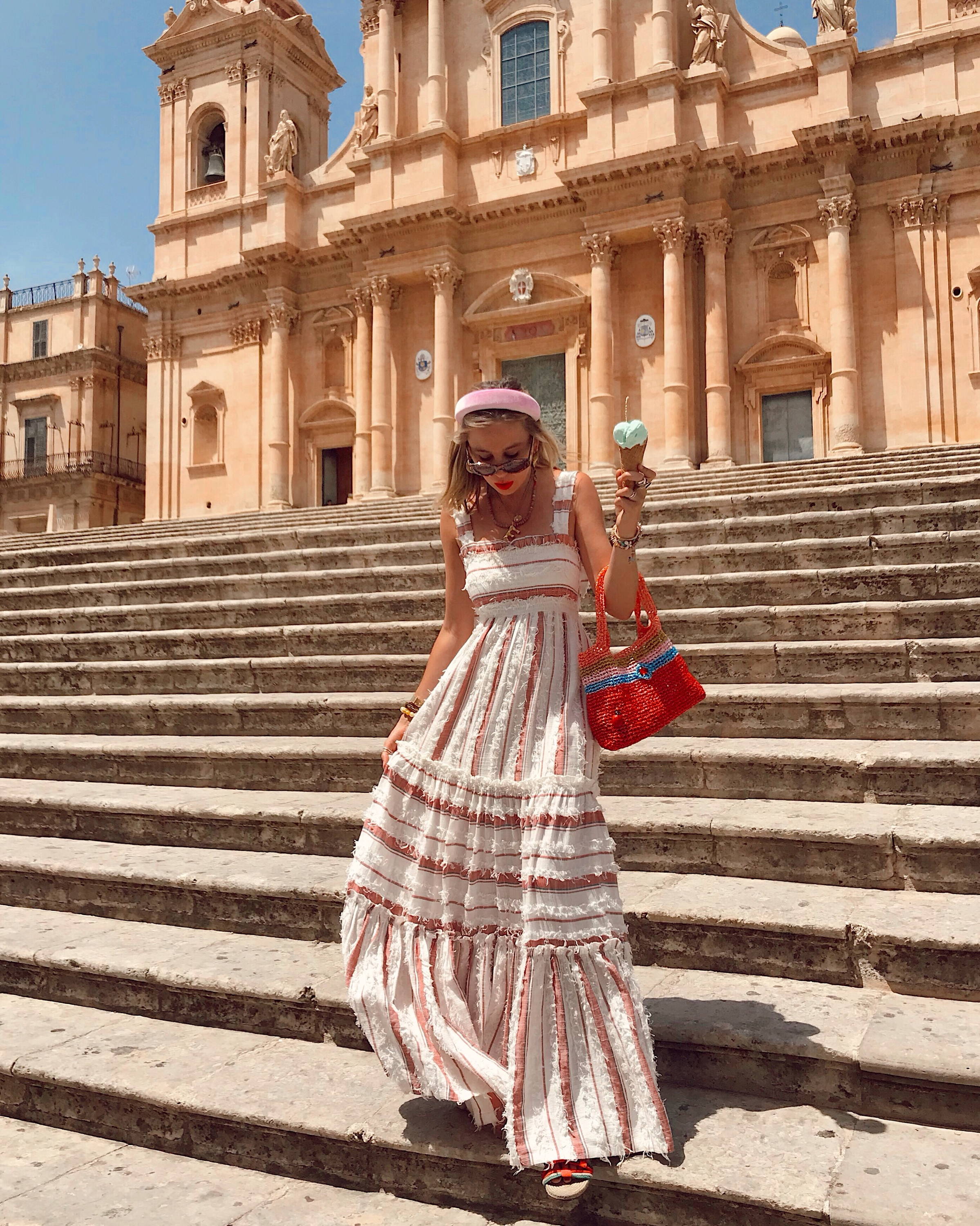 Day one: AGRIGENTO
My day:
Breakfast in Agrigento

Road trip to SCALA DEI TURCHI

Beach time at Scala Dei Turchi

Lunch on the beach – Majata

Walk along the beach to the Turkish Steps

Picnic on the Turkish steps & a swim in the ocean
Places to stay:
Check out the local B&Bs in the area for an authentic experience.
Places to eat:
Sal 8

Terracotta

Grab cheese, cold cuts and wine from the alimentari and watch the sunset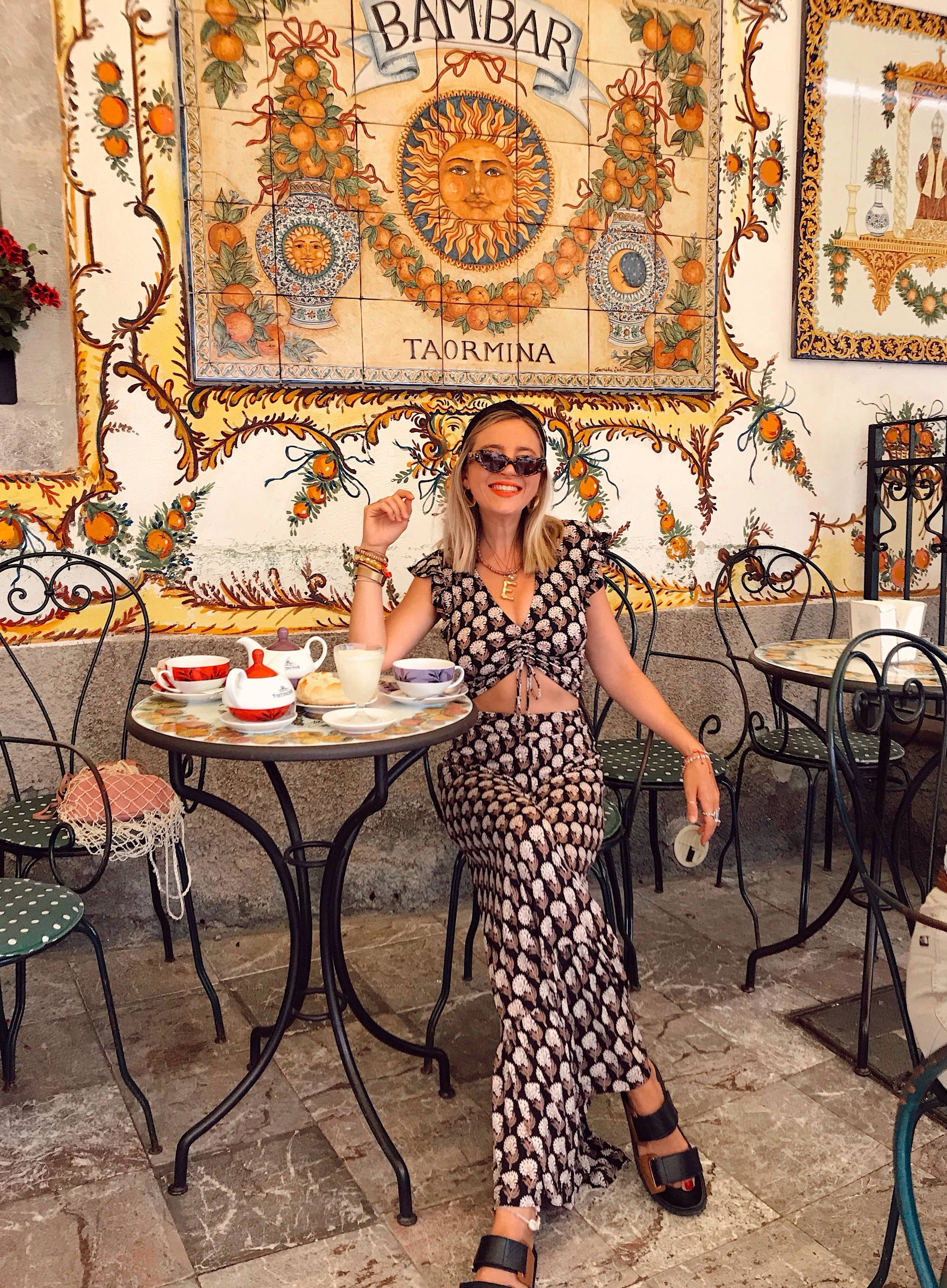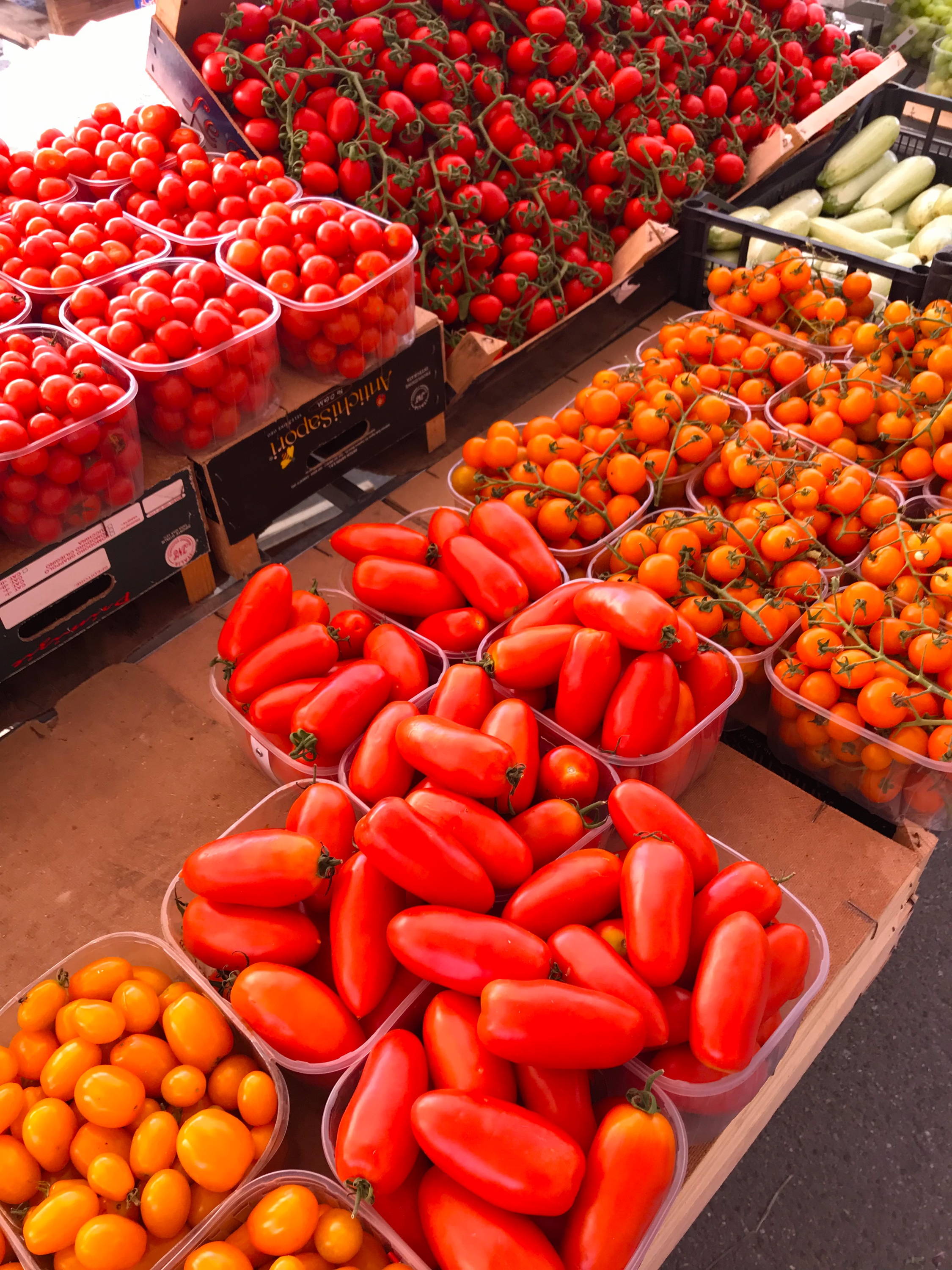 What I did:
Visit the old market (fresh produce) in the mornings & have a panini at one of the stalls (you'll know which one – there is always a line!)

Check out Ceramiche De Simone – Best ceramics in Sicily!

Walk the streets & visit the incredible church from the 7th century

Aperitivo by the water at sunset
Day two: SYRACUSE
Places To Stay :
Re Federico Boutique Hotel

Airbnb: Apartment full of charm and light in the heart of Ortigia
Places to eat:
Café Apollo for pistachio granita with brioche (typical Italian Summer breakfast)

Cannoli Del Re – best cannoli

Bar Marciante – bisuits & sweets

Bar Pasticceria Midolo – best arancini

Gelateria Artigianale Belfiore Gelato e Cioccolato – yum gelato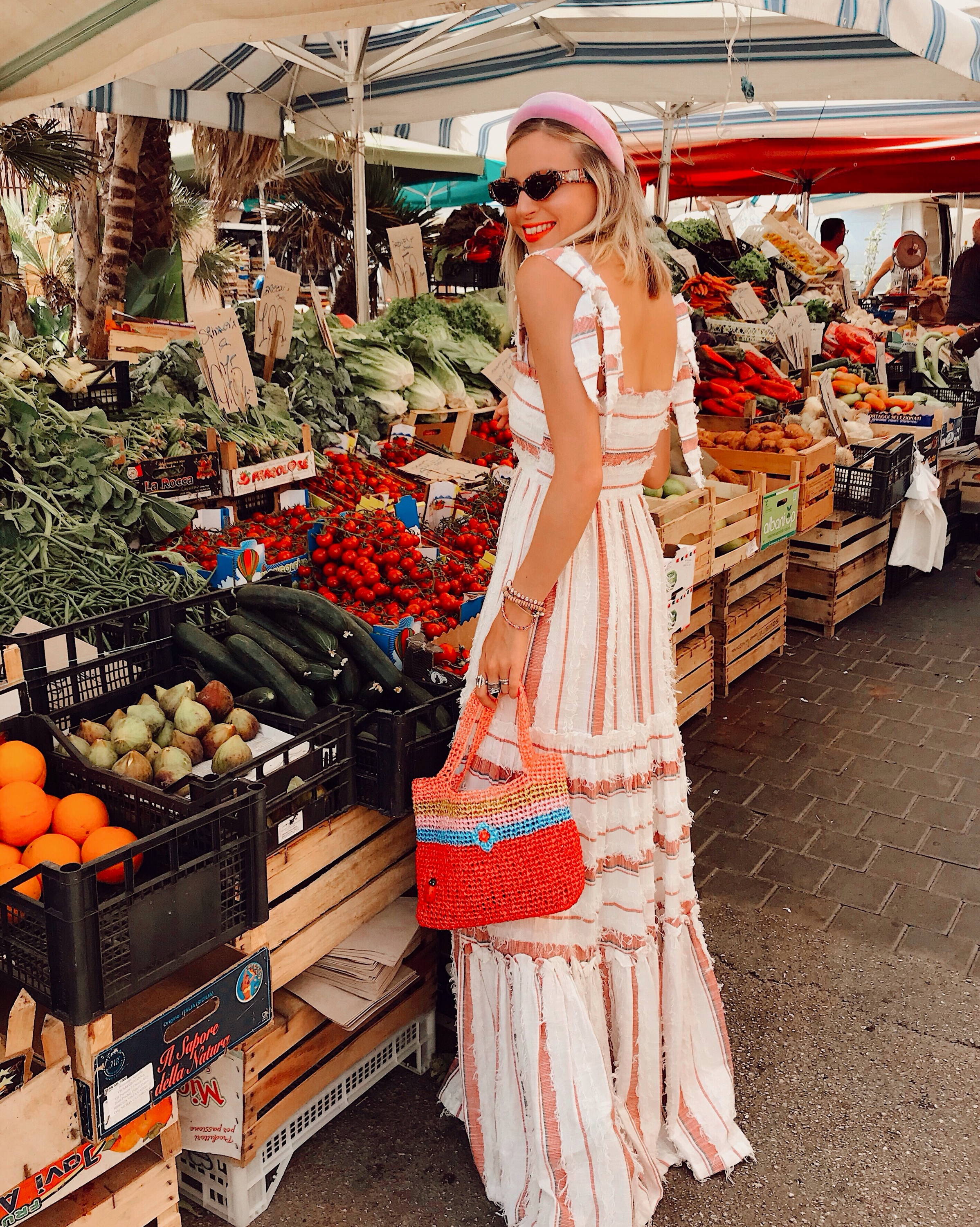 Day three: Syracuse to Riserva Naturale Cavagrande Del Cassibile
What I did:
Road trip to Riserva Naturale Cavagrande Del Cassibile Sicilia. A beach filled with locals situated off a farm. Perfectly clear, blue water and soft sand.

Bring your own umbrella and snacks. It's not built up at all (which, is amazing).

Last night in Syracuse spent with more wine at Enoteca Solaria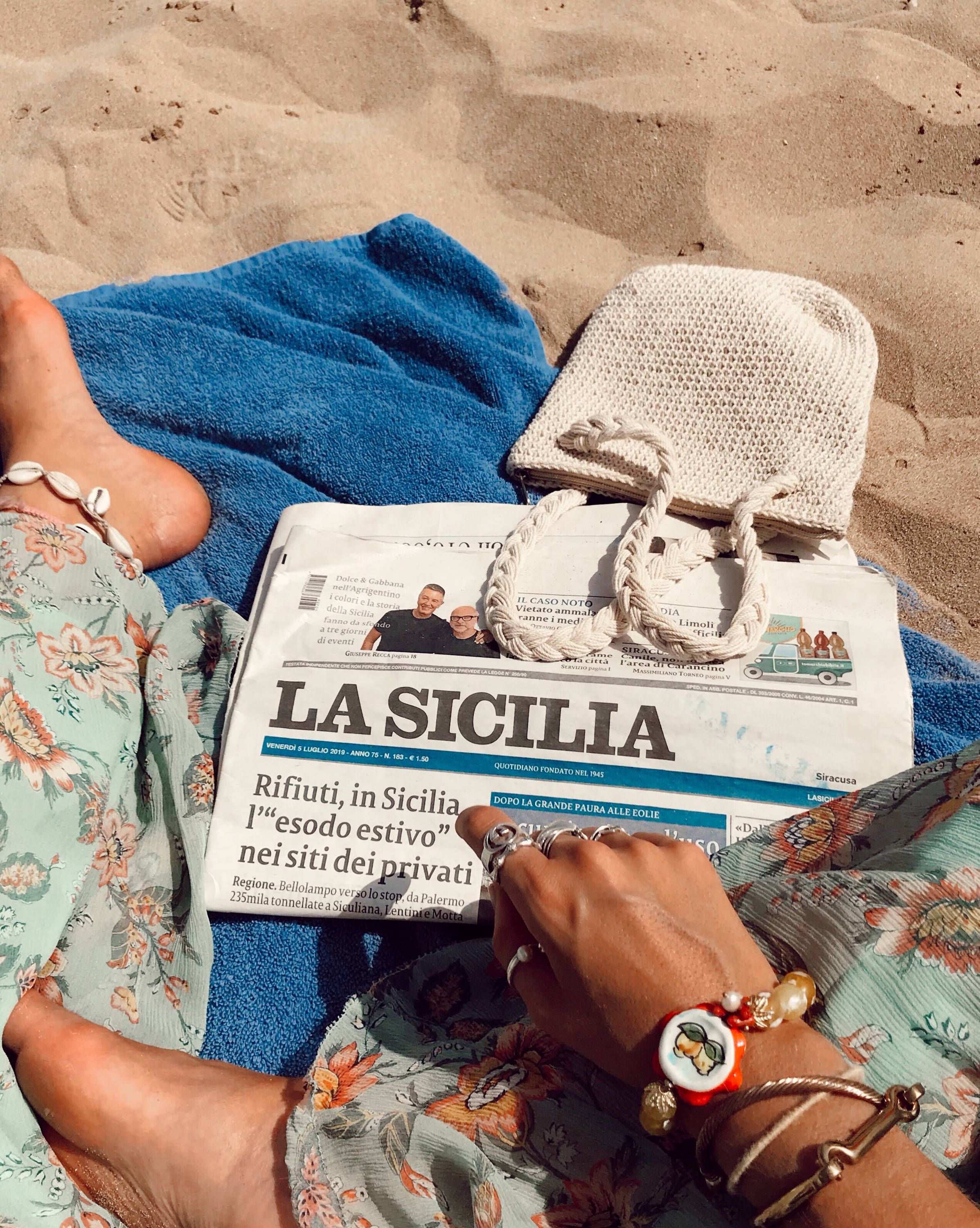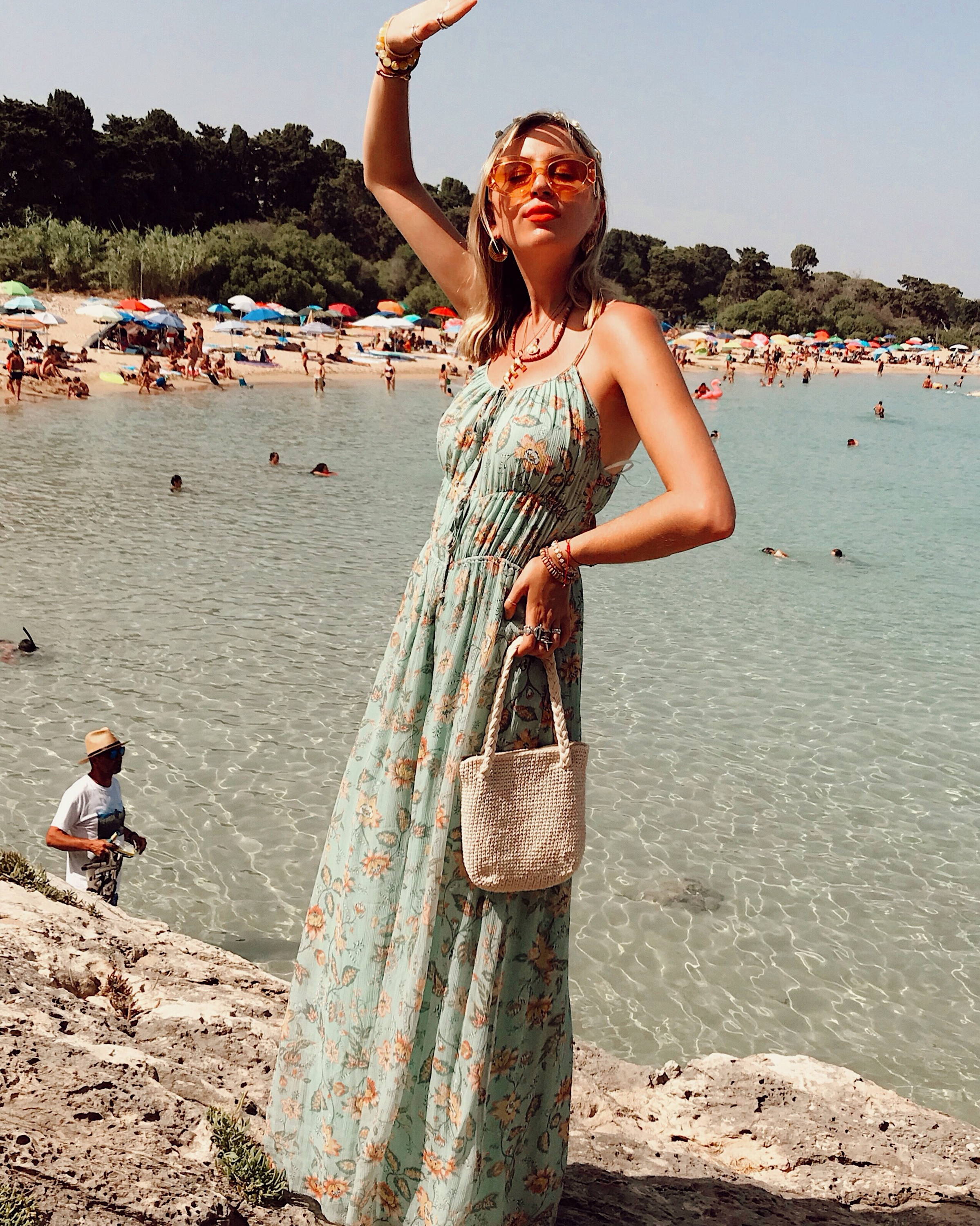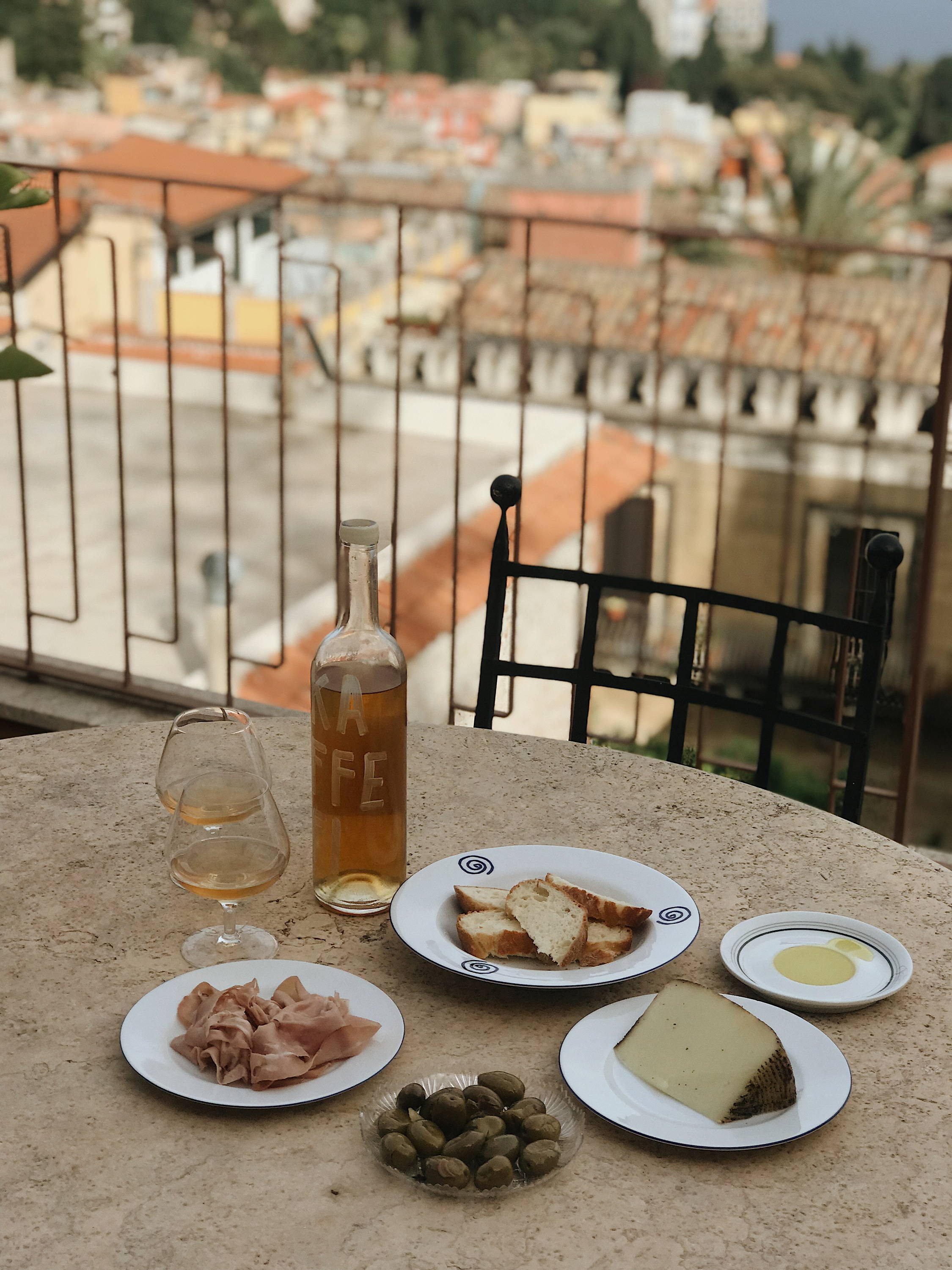 How can someone ensure they have an authentic experience of a place in an age of Instagram geotags, digital travel guides and bloggers? Do you have any tips for travellers looking to immerse themselves into a culture?
We love to find a great bar or restaurant and then spend hours chatting with the staff about their favourite spots & recommendations. Sometimes it's so much more real than what you find on the internet. We have come across some incredible places through locals that we have met along the way.
What has been your favourite travel experience so far?  
It's pretty simple but we really enjoyed sitting at a natural wine bar with only locals in a small town drinking wine & chatting.